Your tasks:
Using biodiversity data provided in the BioDT project (and beyond) on spatial distribution and partly on temporal dynamics
Collating environmental data on climate, land use and management from online sources and also make use of remote sensing data, where appropriate
Assisting in and conducting the development of appropriate automated work-flows from the different biotic and abiotic data sources to the model
Develop spatio-temporal models for different aspects of biodiversity based on predefined Use Cases
Assist in implementing such models at a European GPU-based supercomputer
Your profile:
PhD in Biostatistics, Ecology, Biology, Geo-ecology, Geography, Mathematics or similar
Sound knowledge in species-distribution modelling and modelling of spatial dynamics
Experience in Bayesian hierarchical modelling
Preferably knowledge in 'joint species distribution modelling (jSDM)'
Advanced knowledge of scientific Python, R and Git.
Basic understanding of parallel and distributed computing preferred.
Ecological knowledge in at least one taxonomic group
Communication skills in English and willingness to work in an interdisciplinary team with international partners. Traveling is foreseen.
Present and publish results at scientific conferences and high impact peer-reviewed scientific journals.
We offer:
Excellent technical facilities which are without parallel
The freedom you need to bridge the difficult gap between basic research and close to being ready for application 
Work in inter-disciplinary, multinational teams and excellent links with national and international research networks 
A vibrant region with a high quality of life and a wide cultural offering for a balance between family and professional life 
Interesting career opportunities and an extensive range of training and further education courses
Remuneration up to the TVöD public-sector pay grade 13 including attractive public-sector social security benefits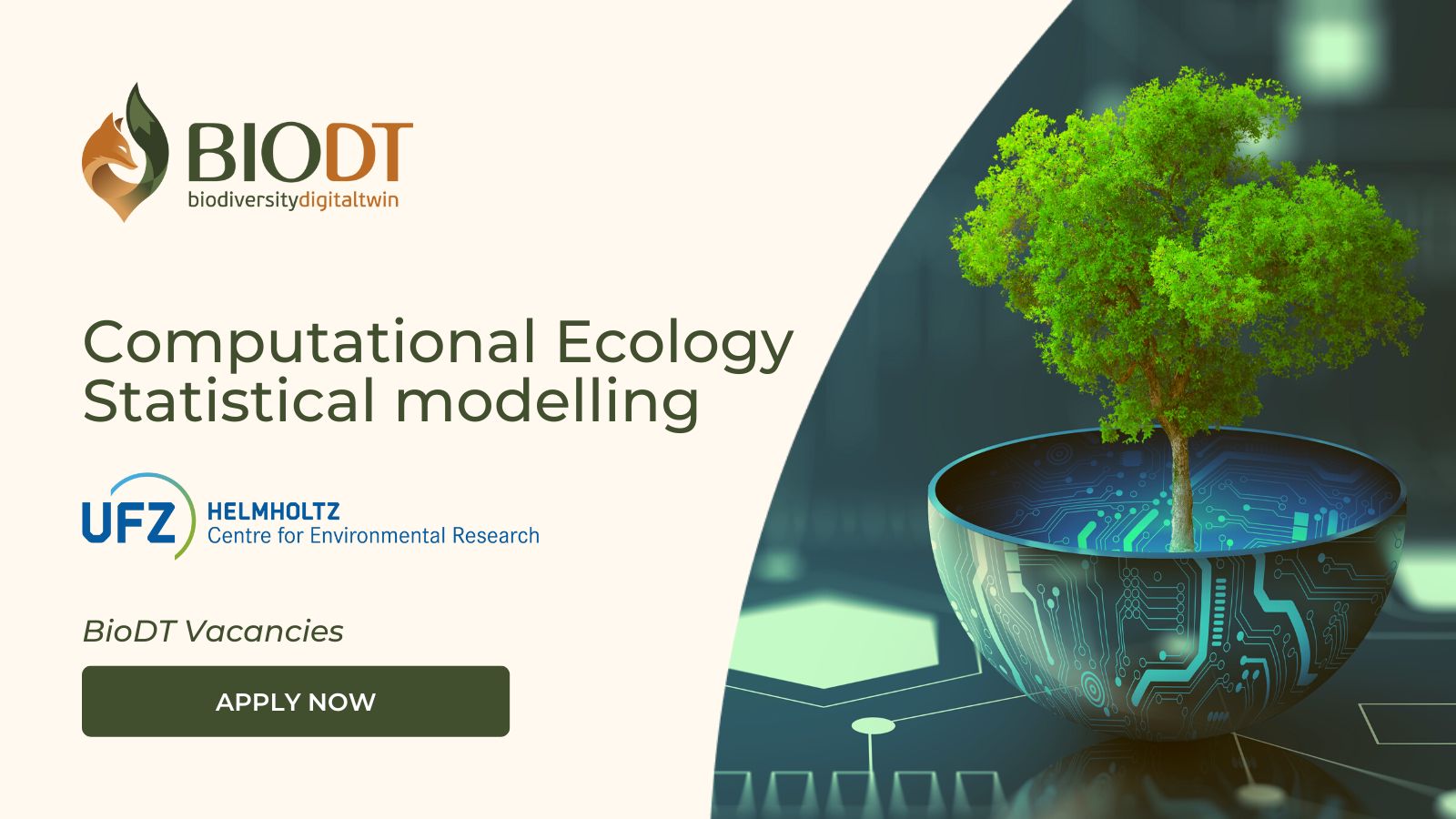 Working in the European Union funded project "BioDT: a Digital Twin prototype to help protect and restore biodiversity", limited to 29 months, starting 1 January 2023, working time: 100% (39 hours/ week)
This position is subject to the approval of the third party funder
Closes On: