BioDT at the Finnish Night of Science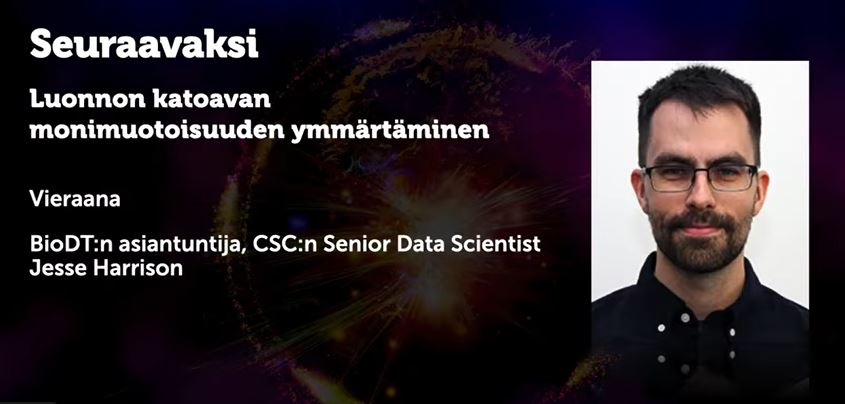 02 February 2023
---
The annual Finnish Night of Science (Tieteiden yö) dedicated to scientists and researchers was celebrated in Helsinki on the 12th of January 2023. During the event senior data scientist Jesse Harrison and project manager of BioDT and Aleksi Kallio, BioDT Leader for Digital Twin Advanced Technical Platform were interviewed about our Biodiversity Digital Twin project (BioDT).
Jesse and Aleksi spoke about the powerful potential of digital twins to help address major environmental and climate challenges. They explained how current projects such as BioDT and ClimateDT, when combined with supercomputing, can answer pertinent research questions on climate change and biodiversity processes.
Digital twins of biodiversity systems are powerful imitations of phenomena observed in nature. Created by the combination of biological data and environmental data, BioDT aims to create a digital twin which can provide higher accuracy when predicting the effects on biological communities from environmental changes. 
This annual celebration of science was broadcast nationwide in Finland and you can read more about it (in Finnish) here on the CSC website.
Would you like to know more about BioDT? Sign up for our newsletter and be kept up to date on our news and events!