FAIR Data Specialist at Naturalis
Are you looking for opportunities to be part of an international multidisciplinary team that is working to push the boundaries of predictive understanding of biodiversity dynamics? In this position you will help create solutions to use technologies and data from relevant research infrastructures (such as GBIF, LifeWatch ERIC) in new ways by establishing a common FAIR (Findable, Accessible, Interoperable, Reusable) data layer and data quality indicators to support developing a Biodiversity Digital Twin.
This is a unique opportunity to work with a European consortium that brings together experts in biodiversity, high performance computing, artificial intelligence, digital twinning and FAIR data to develop the first BioDT prototype. The project will use the EuroHPC LUMI supercomputer (from CSC Finland) that will allow faster modelling, simulation to generate new scientific insights and improve prediction capabilities related to biodiversity dynamics.
About the position
Naturalis Biodiversity Center is looking for a FAIR Data Specialist (2 years, 32-36 hours a week) for the HORIZON-INFRA-2021-TECH-01 project "Biodiversity Digital Twin for Advanced Modelling, Simulation and Prediction Capabilities" (BioDT) and other biodiversity data related European projects.
The position is in the ISBI (International Collaboration on Biodiversity Infrastructures) department of Naturalis with close collaboration with the ICT and software development team and several other data-driven European projects in relation to the DiSSCo (Distributed System of Scientific Collections) research infrastructure.
Help design data products, semantic mapping, modelling and simulation workflows involving different data streams and research infrastructures (DiSSCo, GBIF, LifeWatch) 
Create FAIR data, modelling, software quality framework 
Coordinate with different work packages and other European projects to ensure interoperability of data, software, and modelling
Help guide biodiversity modelling and simulation use cases for the digital twin platform 
Analyse and summarise information on the latest trends in the area of biodiversity modelling and digital twin
Explore and document existing data sources to better understand the data landscape
Create training material with best practices and guidelines for researchers to develop and interact with the BioDT and FAIR Digital Object
Communicate complex concepts simply but non-reductively to others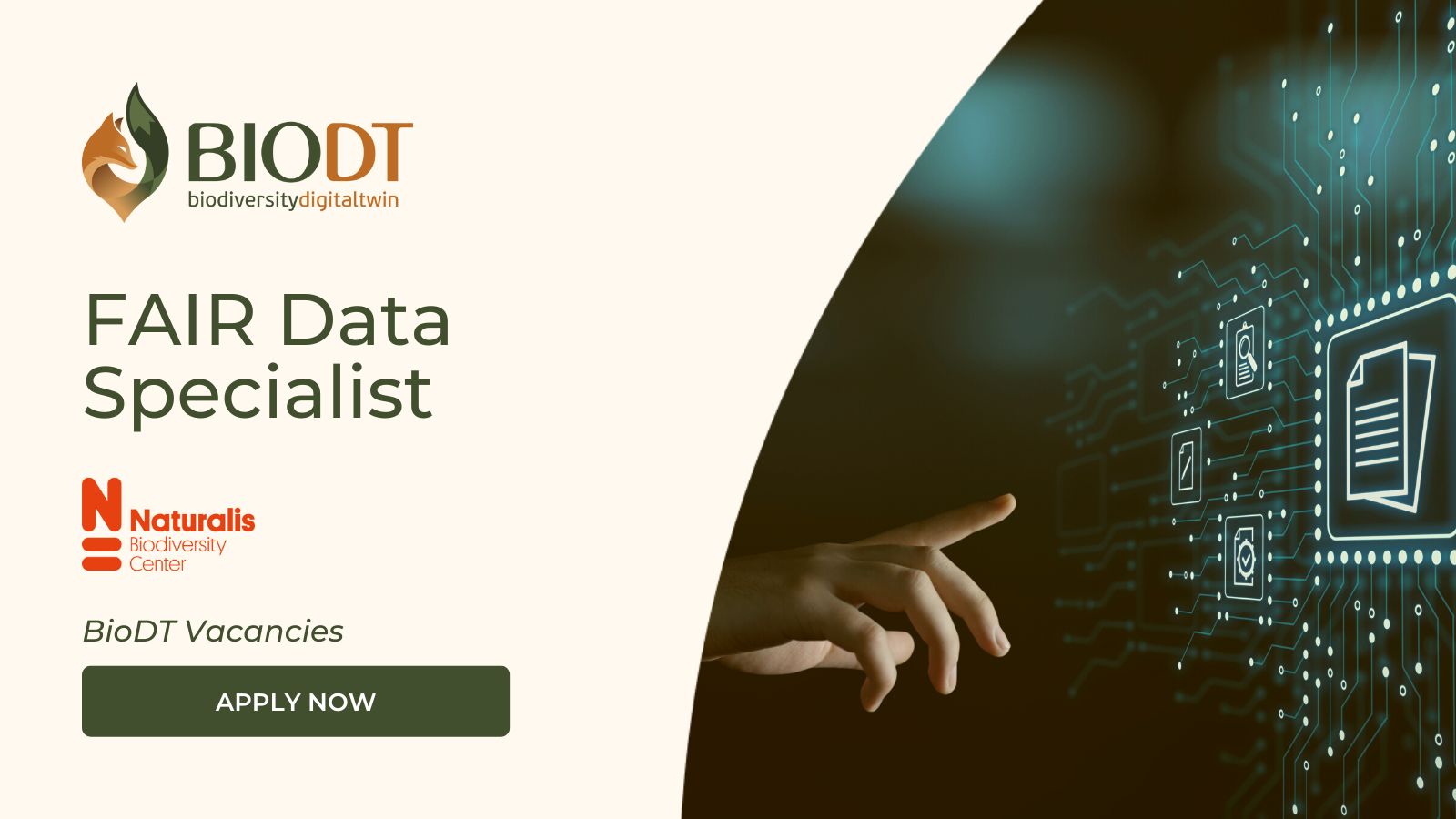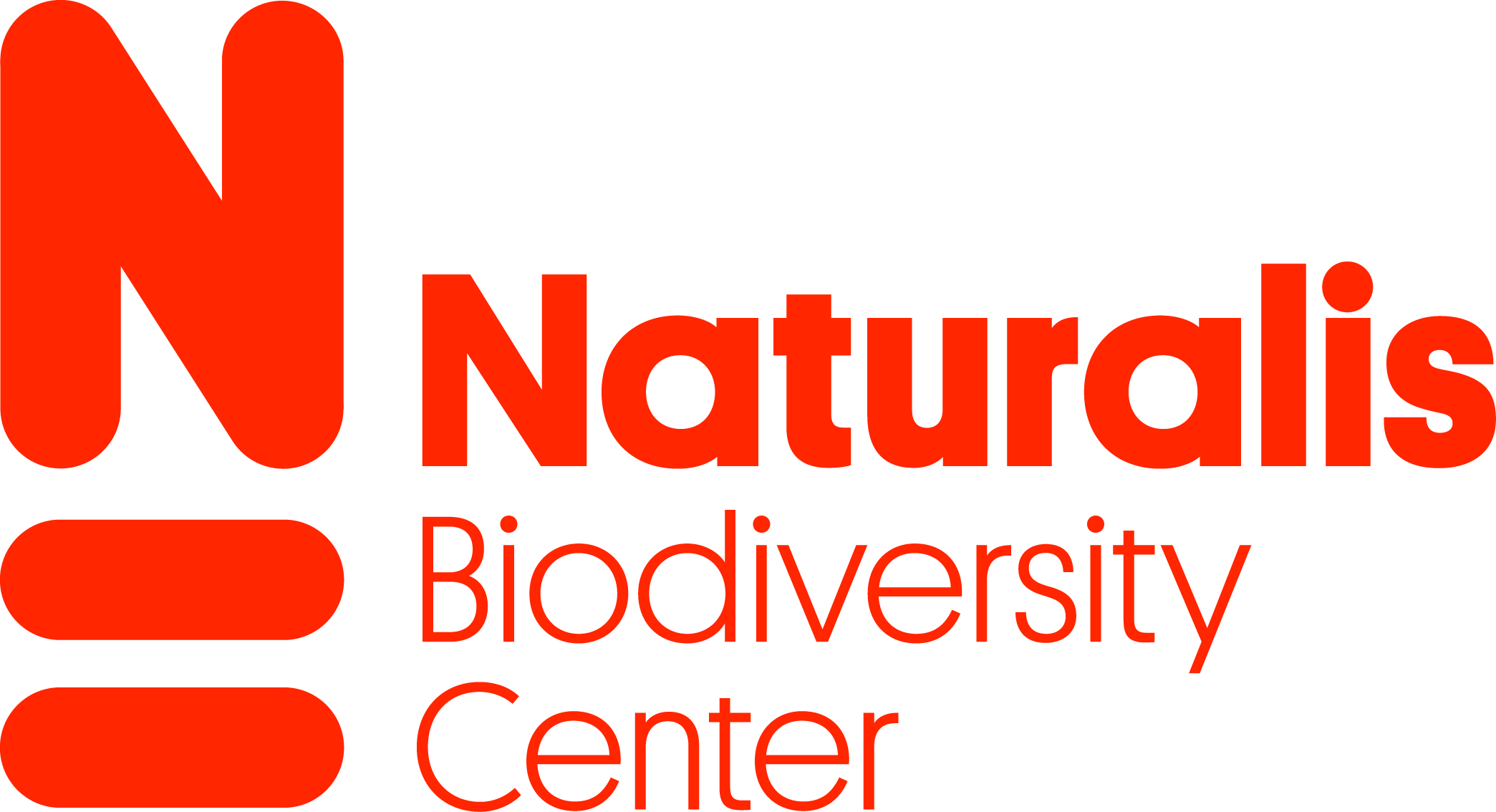 Naturalis Biodiversity Center in Leiden is the Dutch national institute for biodiversity and systematics. With our collection of 42 million specimens, one of the world's largest natural history collections, and our state-of-the-art research facilities we offer the (inter)national research infrastructure for species identification and monitoring. We present the history of our planet, and the diversity of life on Earth, through permanent and temporary museum exhibitions, educational programmes and online presence, with more than 400,000 visitors per year. 
Closes On: